The redeveloped Strand has lifted the sense of civic pride, and has become a focal point for leisure activities and exercise, as well as for socialising with family and friends. A survey focusing on the social capital impacts of The Strand redevelopment was conducted in April 2005. The survey of Townsville City residents found that, among other things:
Over 50% of respondents indicated that The Strand redevelopment has led to them catching up with friends and family more often
67.5% of residents believe that The Strand redevelopment has increased multiculturalism in Townsville (and that over 62% of respondents believe that multiculturalism has improved the community)
80.3% believe that The Strand redevelopment has increased social cohesion in Townsville
89.9% believe that The Strand redevelopment has improved the quality of life in Townsville
86% believe that The Strand redevelopment has strengthened the economy.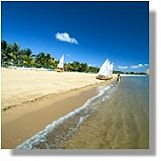 Sailing from the Strand
The Strand is a multiuse facility and is entirely inclusive of people with special needs. This reflects the precinct's history, when Sister Kenny used The Strand park to exercise polio victims.

The Strand has a high level of disability access, including wheelchair fishing on the pier, an area that allows people in wheelchairs to come to the edge to throw a fishing line. At the Rockpool entry points there are additional handles along the edge, allowing ease of entry for wheelchairs. The Strand has designated disability parking spaces and showers and toilets designed for use by people with disability.

Signage on the dangers of stingers and rules of use of The Strand and the facilities are well marked and pictorial as well, so that language or illiteracy is not a barrier.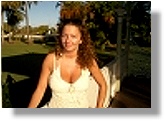 Amanda from Manchester, UK

"Having travelled Australia, I believe The Strand is the nicest place I have seen. I could see myself settling down here. Its extreme elegance, pristine quality, and diverse activities for all age ranges makes The Strand the place to be."