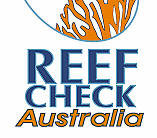 Our volunteers are recreational scuba divers who monitor the health of reefs around Australia and the Indo-Pacific.
Reef Check Australia partners with leading marine research organisations, tourism companies and dive operations, universities, government, local and international volunteers and a variety of other businesses and organisations.
Our globally-accredited training program provides our volunteers with the tools to gather high quality data that are useful to coral reef managers.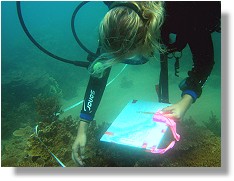 Monitoring the reef,
Magnetic Island, Townsville
We aim to educate the public about the value of coral reefs and the crisis facing the world's reefs. The information we collect is used by community groups, governments, universities and businesses to design and implement ecologically sound and economically sustainable coral reef management.
Our projects stimulate local action to protect remaining pristine reefs and rehabilitate damaged reefs worldwide.


To find out more see www.reefcheckaustralia.org