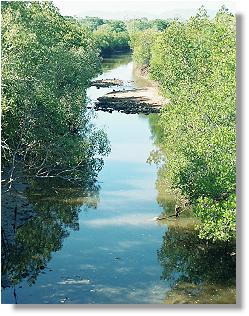 Mundy Creek


MUNDY CREEK
Mundy Creek provides a natural scenic route connecting Garbutt and Belgian Gardens to Rowes Bay and offers panoramic views encompassing the Many Peaks Range, Castle Hill, Mount Louisa, Mount Stuart and Magnetic Island.
Vegetation you'll see along Mundy Creek includes open grasslands, sedgeland, mangroves and eucalyptus woodlands.
Following disturbance by human settlement, the environment is being rehabilitated through weed control and revegetation with indigenous plants.
Bike paths line the creek and provide for a great opportunity to see the many wonders Mundy Creek has to offer.
We hope to see you soon