HAVE YOU HEARD? U.S. Wind Turbine has released a new Wind Energy Converter "The Freedom I".
LOW WIND SPEED TECHNOLOGY- 14 MPH NOMINAL OUTPUT!
1000/2000/4000 Watts
Vertical Axis Wind Energy Converter
Permanent Magnet Generator
This unit is designed for easy installation anywhere in the world. The units are quiet, do not produce vibrations and blend in well to the surroundings. Let us build one for you today!
Available Power Output: 1000 - 4000 W "Freedom I" AC/DC Units available now!
These units will out perform any horizontal shaft wind turbine with the same rating! How do they do it? Using a specially designed high speed rotor, and high tech controls these units operate almost continually, quietly generating usable amounts of electricity. Compared to the overall output of HAWT'S these units perform significantly better!
These units can be purchased with a Web based control panel that allows the user to access the turbine data from any computer connected to a phone line. The unit can be monitored and shut down from a remote location. Parameters such as windspeed, r/min, output, and any trouble alarms that may need attention are displayed in any web browser. E-mail or pager notifications, updates and site summaries!
CONSTRUCTION
High Output Permanent Magnet Generator.
Microprocessor controlled.
Voltage & Frequency Regulated.
All aluminum construction.
A varipitch base that suits all roof slopes to 45°.
Throat sizes up to 900 mm. Custom sizes too!
Ridge mounting or square to round bases available.
Pre packed double row ball bearing system.
Vertical vanes for improved power at low wind speed.
Powder coating in most popular roofing colors.
A 15 year performance warranty.
Limited Lifetime warranty.
Available Power Output: 1000 - 4000 W "Freedom I" AC/DC Models available now!
---
BENEFITS
Economical
Kilowatt Rated
Rooftop Mounted
Scalable
Building Ventilation
Operate In Any Wind From Any Direction
Tower Mounted
Pleasing Appearance
Easy Installation
Quiet Operation
Blueprinted & Balanced
Rustproof
High Output
All Weather Operation
24 Hour Availability/Service
Custom Built
---
The unit can be roof or tower mounted. The units can be grouped together for large facilities. They are constructed of high quality materials and components.
---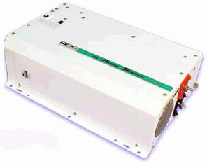 SOME USES
Off The Grid Use
Grid Tie
Offset Energy Purchase
Reduce Energy Cost
Primary Power
Backup Power
Area Lighting
Outdoor Lighting
Security Lighting
Communications
Billboards
Electric Signs
Hunting Lodge
Ventilation
Pumping
Electric Vehicle Charging
Recreational Facilities
Correctional Facilities
Remote Power
Industrial Use
Commercial Use
Residential Use

Units may be grouped on roof top or installed on a tower.